We provide event management services and technical event crew specialising in audio-visual temporary and permanent installations.
We are a collection of freelance audio visual technicians working together to provide a better service than we could provide individually. Whether you need white label technicians to augment your team, or a managed complete production solution to deliver your requirements efficiently and without compromise, we have the skills and experience to make it happen.
We offer a range of services to suit your needs, including:
• Sound engineering
• Projection Mapping
• VeeJaying / Live Visualisations
• Camera Operators
• Production / Vision Mixing
• LED Screen Installation, Service, and Repair
• Production Management
• Live streaming
• Event planning and coordination Need help with your event?
We work with you to understand your vision and goals, and then we match you with the best technicians for the job. We can provide you with a single technician or a full crew, depending on your needs and budget. We also have access to a variety of industry standard equipment, which we use in our training facility and at events within our local area. This equipment is available to hire if required, however for more extensive or specific equipment needs we would aim to pair you with one of the production companies we have a working relationship with.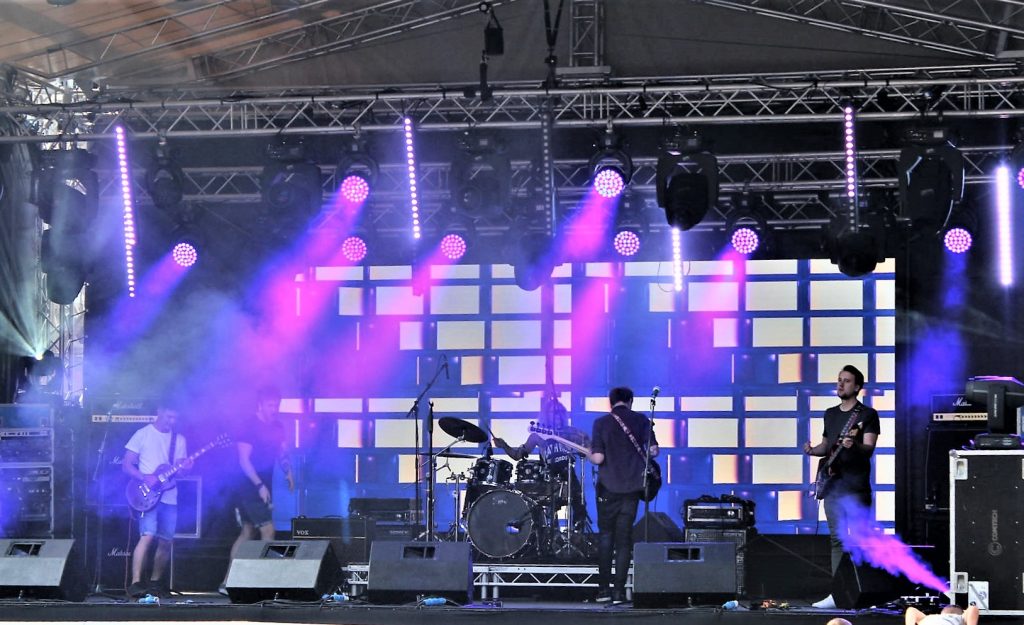 We are more than just a group of freelancers. We are a network of professionals who share a passion for audio visual excellence. We have worked on hundreds of events across the UK and Europe, from small gigs and conferences to large festivals and corporate shows. We have the knowledge, experience and creativity to make your event stand out from the crowd. We are also committed to training and developing the next generation of audio visual technicians, by offering courses, workshops and mentoring opportunities.